When automotive passion and large-scale printing technology
come together the result is, well, simply spectacular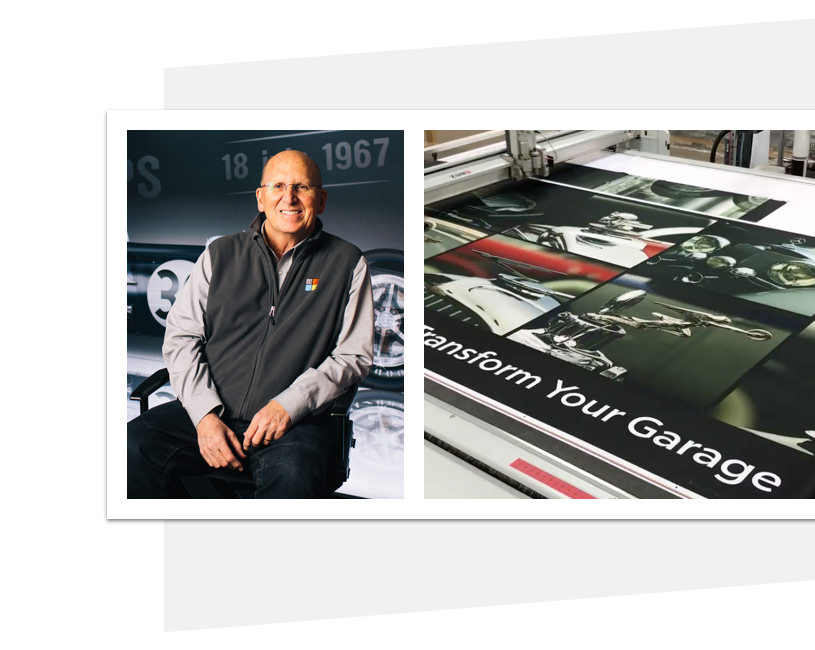 Doug Buchanan is a car guy (Arnolt-Bristol, Jaguar E-Type, and others). His father is a car guy (Morgan, Dodge Viper). His grandfather was a car guy (Voisin Demi-Berline, Cord L-29). He's also the third-generation owner of Renze Display, a 120-year-old exhibit and large scale digital graphics company in Omaha, Nebraska. For years, Doug has wanted to combine his love of cars and large scale graphics and it all recently came together with the addition of dye-sublimation printing equipment capable of producing images as large as 10' by 40'. Garage Graphics® was born! The effect of the super-sized graphics is absolutely stunning – made more so by the addition of low-voltage, UL-approved LED backlighting – and something you just have to see to fully appreciate.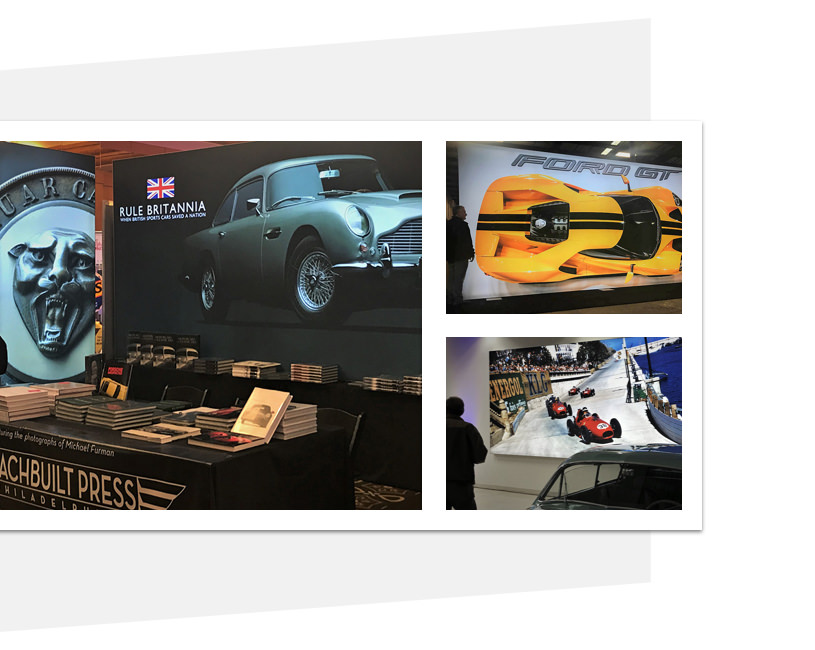 Garage Graphics® can furnish large-scale, dye-sublimated graphic displays in sizes up to 10' x 40' in back lit, front lit, wall mounted, or free standing configurations, each custom designed to meet your specific requirements. You can select images from among our contributing photographers and artists or supply your own photography or art and our team of designers will work with you to bring your vision to life. All of our displays are ADA-compliant, use UL-approved low-voltage LED lighting (where applicable) and are fire resistant so they're perfect for public spaces… or right at home in your garage.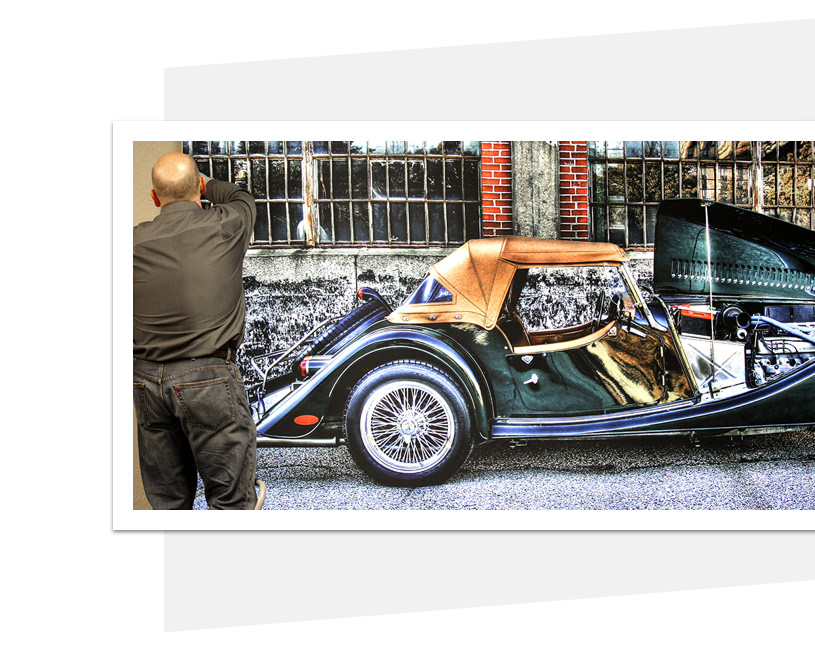 The unique REXframe® extruded aluminum construction and state-of-the-art dye sublimation printing equipment make Garage Graphics possible. Installation is easy and each display includes complete instructions and the tools you need to make the assembly simple. Once you've joined the frame sections using the special connectors, mounting the graphic is as simple as pressing the molded edge into the channel. If your display is destined for a high traffic area or where it might be subject to air borne contaminants, you'll be glad to know your Garage Graphics' are fully machine washable. Please visit Resources for complete instructions.