From conveniently packaged UPS or FedEx ground shipping to complete
installation instructions and simple assembly, Garage Graphics makes it easy to think big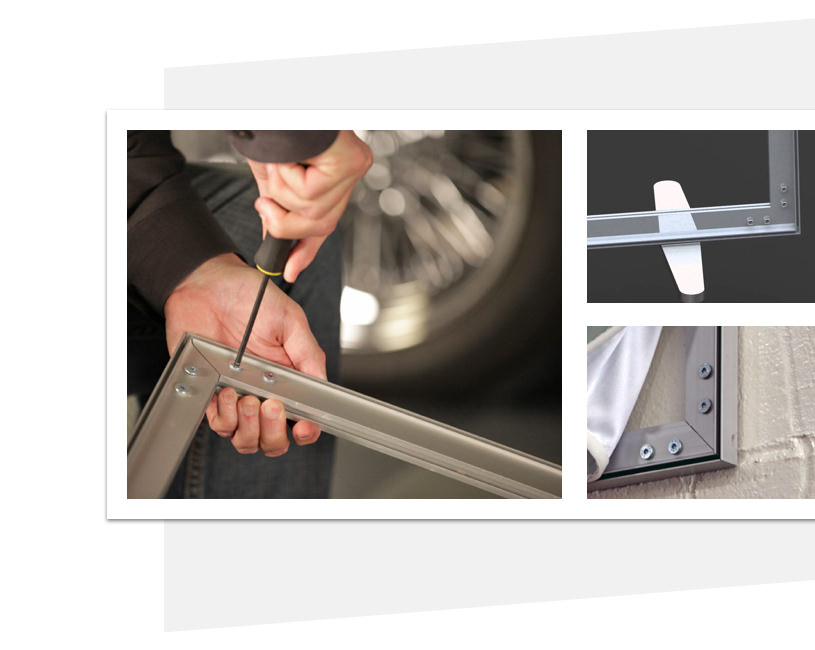 With the unique REXframe® aluminum frame, included instructions and hand tools, assembling and installing your Garage Graphics' front lit, back lit, wall hung or free standing display is easy. If you have an assembly question, call 833-830-0971 between 9AM and 5PM CST for assistance.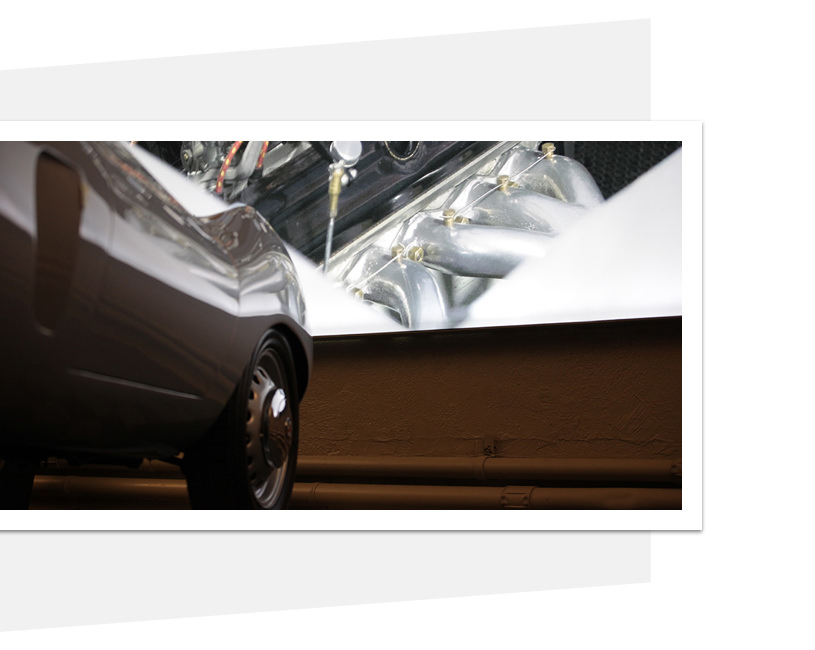 The REXframe® extruded aluminum frames used in the assembly of Garage Graphics' displays are ADA-compliant, making them ideal for use in public spaces. Fabrics used in the manufacture of our large-scale displays are fully fire resistant using water-based inks that are OEKO-EX® Standard 100 certified. Illumination for our back lit displays uses UL-approved, low-voltage LED lighting.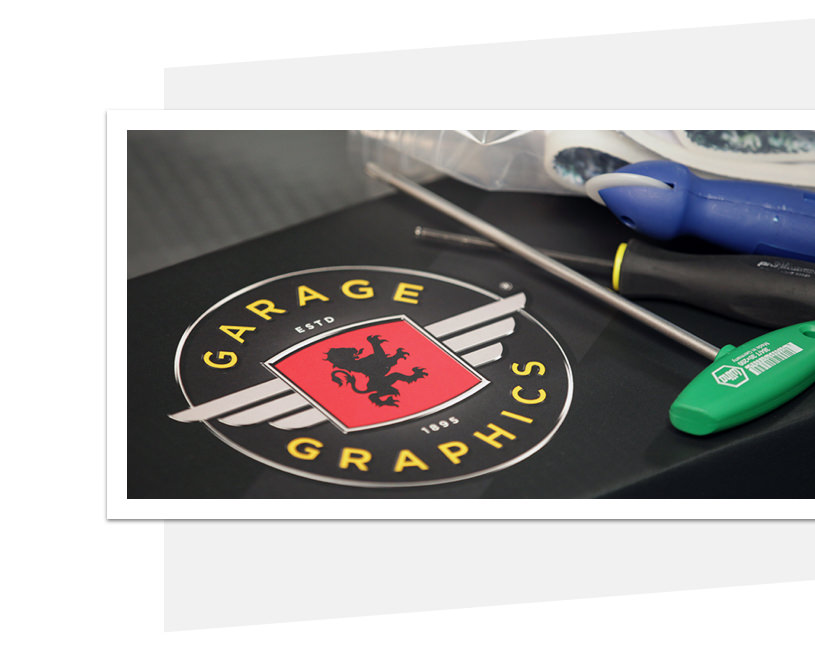 Most Garage Graphics are shipped via UPS or FedEx Ground Freight and will arrive with complete assembly and installation instructions, all frames sections cut and mitered to the proper size, necessary hardware and hand tools for assembly, and a telephone number for technical support. Back lit or free standing display units may include additional components, tools, instructions, lights, and UL-approved low-voltage power supply. Free standing displays include stabilization feet.